Monatsarchiv: Mai 2020
After much testing, feedback, fixing, and fine-tuning, we are excited to announce the arrival of update 1.37 for Euro Truck Simulator 2! 
We'd like to thank every single one of you for all your help with your bug reports, opinions, and general feedback during the Open Beta. We hope you can now begin to fully enjoy the new features included within this update.
The main feature included with this update is the implementation of our new sound engine FMOD; which radically redefines the way we mix vehicle and environment sounds. This update includes revisited sounds of trucks' engines, new sounds for most of the AIs (including trains), reverb sound effects in tunnels, new train crossings sounds, the inclusion of a true Doppler effect for passing vehicles and more. This also brings an array of new sound options for users accessed from the main menu, which allows you to tweak many more individual sounds to your liking.
---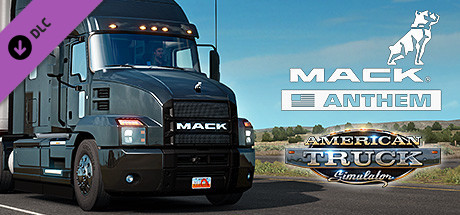 Kostenlos herunterladen!
It's time to discover an American legend. As one of the most significant new trucks in Mack's 117-year history, the Anthem combines the latest innovations with more than a century's experience in truck-building. The Mack Anthem's bold and rugged exterior makes it stand out on the road like no other truck and has been designed with the driver in mind.

Available in a wide array of configurations including 12 chassis variants, 6 engine variations, 14 transmissions and 3 different cabin types; you can be sure that the Anthem will be ready for any job long, short, big or small.
---